MySoapBox Review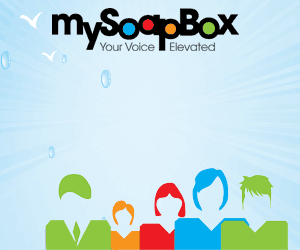 MySoapBox is a fresh online platform to voice your opinions.
When you join MySoapBox you will earn rewards and make a difference by giving your opinion on various topics.
Surveys at MySoapBox on average pay between 750 to 1500 points.
Once you have earned 25,000 points you can request a reward from My Soap Box.
Rewards include CVS, Barnes & Noble, Sports Authority, Amazon and more.
When you join MySoapBox and confirm your email address you will get 2000 points just for joining MySoapBox!